Ghibli Marathon Weekend Dvds
Ghibli Marathon Weekend Dvds
Hi all and welcome back to our arts and entertainment blog. I'm sure you've all heard the good news that my favourite anime genius, Hayao Miyazaki, has come out of his 2 year retirement to produce and direct one last film for Studio Ghibl, Boro the Caterpillar. In excitement and anticipation next week I will be hosting my very own weekend long Studio Ghibli film marathon session. I looked online and found some great second hand dvds from an online classified ads website,http://www.for-sale.ie/studio-ghibli.
I've been thinking about which films to show as theres so many good ones, and i think I've finally decided which movies will be making it into my Studio Ghibli weekend marathon.
Studio Ghibli was founded in Tokyo, Japan in 1985 – 31 years ago. To date they have created 20 feature films, and 22 short films. 8 of Studio Ghibli's films are featured in the 15 highest grossing anime films, and Spirited Away, 2001, was awarded the top spot, grossing over US$290 million across the world.
Studio Ghibli Weekend
1. Kiki's delivery Service, 1989
Probably one of my all time favourite Studio Ghibli movies, this film is a book adaptation. Kiki, young witch leaves home for training and moves to a new town. Without many other magical abilities she starts her own delivery service with her cat, Jiji. This film is summarised by Miyazaki as 'portraying the gulf between independence and reliance in teenage Japanese girls'.
2. Princess Mononoke, 1997
Another great female empowerment film to come out of the Ghibli studio, Princess Mononokeis set in Japan in the late Muromachi period. We follow Prince Ashitaka, who at the beginning of the film is attacked by a demon giving him super strength but he will die. He must find a cure. Upon his way he sees a human girl, San, who lives with a wolf pack, including Moro the Wolf Goddess.
3. Spirited Away, 2001
Chihiro, a 10 year old girl and her parents are moving house to a new town. Chihiro is unhappy with the move and making the drive miserable, so upon the way her parents see a small town and decide to stop to find some food. Unfortunately they have actually stepped over into a spirit world where if they eat the food they will get stuck, and as the parents eat Chihiro watches her parents become transformed into pigs. Chihiro has to find a job so that she can find a way to get parents back and out of this new world.
4. My Neighbour Totoro, 1988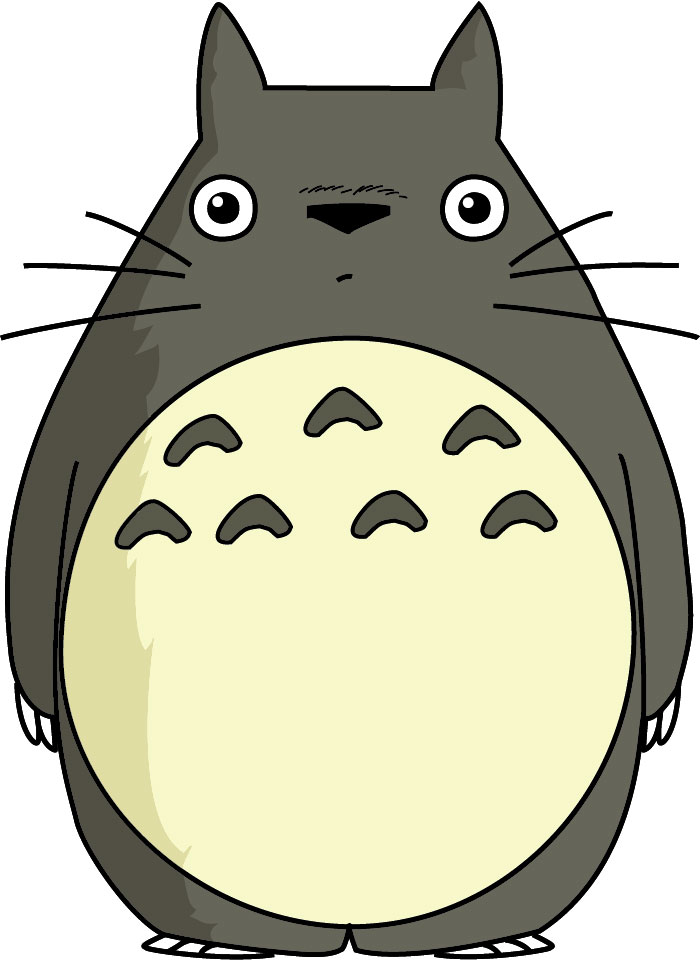 Oh Totoro, you adorable Troll. This film is great for all ages. It follows 2 children, Satsuki and Mei, and their father as they move to a new village and an old house to be closer to their mother who is sick in the hospital. The house is inhabited by soot sprites and little trolls who Mei becomes friends with.
5. Ponyo, 2008
One of the newer Studio Ghibli films, Ponyo, otherwise known as Ponyo on the Cliff by the Sea, is a beautiful story of friendship. Brunhilde, a fish girl who lives underwater with her many small sisters and her once human father, gets bored of living underwater and sneaks off. She ends up drifting off and is discovered by a little boy, Sosuke, and his mother. Sosuke cuts his finger whilst saving Brunhilde and she licks the cut, healing him in the process.
6. The Cat Returns, 2002
If you are a sane human being then you obviously love cats. And as someone who loves cats then you will love, The Cat Returns. Another film adaptation of a book, The Cat Returns by Aoi Yoshida. Haru, a young, shy and quiet girl at high school discovers she has the, suppressed until now, ability to speak to cars. One day, whilst walking home from school she saves a cat from being hit on a busy road, Lune, Prince of the Cat Kingdom. In thanks Lune offers Haru gifts of mice and catnip and offers her his hand in marriage, her nonsensical reply is taken as a yes.
7. The Wind Rises, 2013
Based on a short story, The Wind has Risen, The wind rises was the last film to be directed by Hayao Miyazaki. Set in 1918, in the war, a young boy wants to be a pilot, however he fails a medical exam as he is nearsighted. He dreams about a famous aircraft designer who tells him that making planes is far better than flying them. Fast forward five years and Jiro is studying Aeronautical engineering


Thanks for reading this guys, and I hope you all have watched these movies or at least plan to now i've told you about them. Also I highly recommend checking out this post aboutCaptain America.